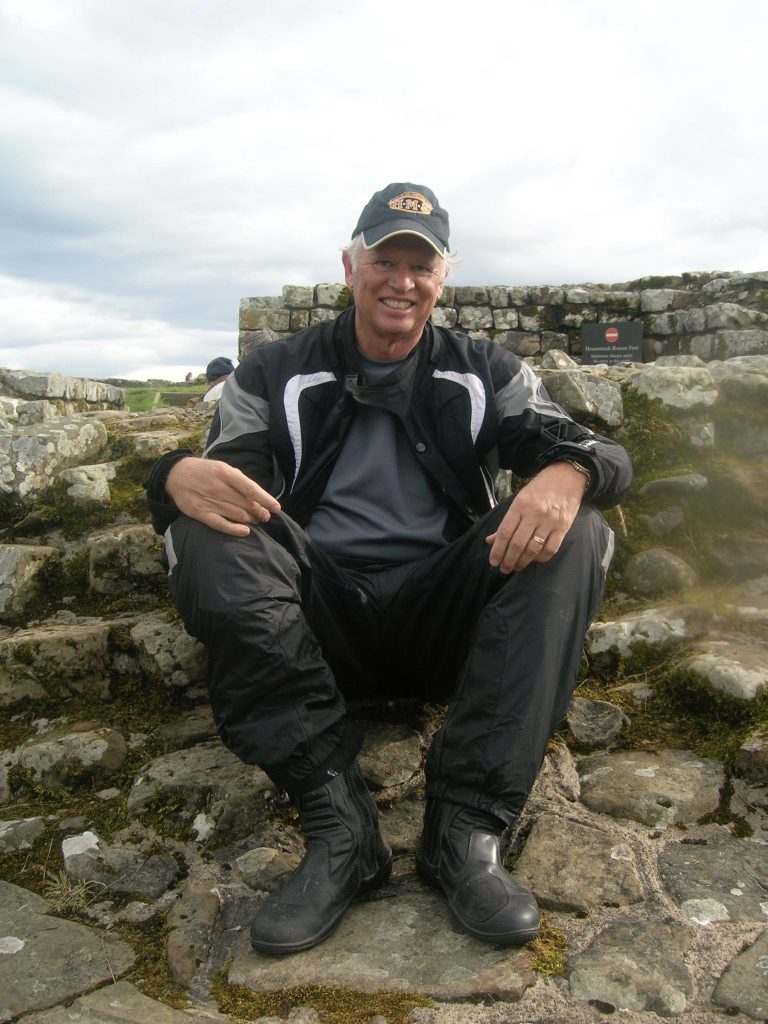 Bill Robinson, creative genius and tireless supporter of Riding Into History "…has finally died of his many afflictions at the age of 78…". Bill's own words, showing his creative mind and subtle humor.
Riding Into History is the work of many volunteers, but Bill stands out as the person responsible for leading it into an organization that has been able to donate over $700,000 to several local Jacksonville area charities including Buddy-Check12, Wounded Warriors and K9s for Warriors. He was responsible for the relationship we shared with Don Bradley who created the poster artwork for 12 years and made those posters collector items. He created most of our posters, marketing materials and ideas from the early years which helped make the event famous to motorcycle collectors from across the country. He cultivated friendships with many of the event's past Grand Marshals and he Chaired the Advisory Board which consisted of VIPs from across the Motorcycle world.
Bill was involved since the inception of the event, often bringing together many of his friends from various professions who lent their expertise to make the event better in every way possible.
One of the many things Bill, will be remembered for, was his creative imagination. He could always be counted on to come up with a new idea, slogan, or article promoting Riding Into History.
His last slogan was for next year's 23rd annual Riding Into History featuring Competition Motorcycles, to be held on April 15, 2023, is ….
GET YOUR HEART RACING
Bill, thanks for getting Riding Into History's Heart Racing. You will be deeply missed.
His full obituary can be found here: Bill Robinson Obituary