Meet the members!
Members were selected based upon their past contributions to Riding into History, as well as their ability to advise the committee on future actions. Our goal is to continue to improve the event each year, and the Advisory Board gives us a wealth of talent, knowledge and experience to draw upon. Advisory Board members are elected to a two-year term.
---
MITCH BOEHM
*
A motorcycle magazine editor for most of his career, he held other cool jobs, including American Honda R&D expert, Malcolm Smith's autobiographer and American Flat Track's Communications and Editorial Director.
Walt Brown
**
Walt has been an avid Riding Into History supporter for over 20 years, volunteering in various capacities, including previous chairman and in most recent years the Grand Marshal host. He's participated in various motorcycle events including the Motorcycle Cannonball.
Dave Despain
*
The most well-known television personality in the motorcycle world, Dave has been a fixture on ABC, Speed, ESPN and MAVTV. An avid rider, instructor and a Hall of Fame member.
Peter Egan
*
Peter is one of America's best respected motorsports writers. He is well known for his magazine columns and articles, plus his numerous books. If he is not writing or restoring, he's off on a ride with his wife Barb.

Dennis Gage
*
Producer and host of national car and motorcycle television programs, including Corbin's Ride On, My Classic Car and Trippin on Two Wheels. Dennis is a two-time RIH Grand Marshal.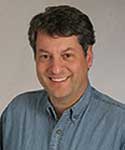 Buzz Kanter
*
Owner and Publisher of American Iron Magazine and Road Bike magazines. A long time vintage motorcycle enthusiast, collector, rider and motorcycle event organizer, Buzz is an AMA Hall of Fame member.
Brian Slark
*
Brian has spent 60+ years as a motocross racing organizer, mechanical expert and museum curator. He is best known as the technical director for Barber Vintage Motorsports Museum and as a member of the AMA Hall of Fame.
Mark Tuttle
Mark Tuttle is the Editor of Rider magazine and a lifelong motorcycle enthusiast who originally wanted to be a photographer, then a motorcycle mechanic and finally a motojournalist. His 32-year stint at Rider has meant that he never had to make up his mind.
Craig Vetter
*
Designer, entrepreneur, speaker, author and member of the AMA Motorcycle Hall of Fame. Craig and his wife Carol have been key to the success of RIH. Craig is a two-time RIH Grand Marshal.
Bill Warner
Bill Warner is founder of The Amelia Island Concours, chairman of the Amelia Foundation, and is president of his own business, H. C. Warner, Inc. He owns and operates Bill Warner Racing, and he won the 2002 Meguiar's Award for Collector Car Hobby Person of the Year.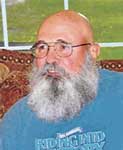 Jack Wells
Retired airline pilot Jack Wells is one of America's most respected and honored vintage motorcycle collectors, Motorcycle Cannonball participants and a consistent supporter of RIH and the AMCA.

Derek (Nobby) Clark
In memory of our late friend Nobby, we will always remember him as an Advisory Board and AMA Hall of Fame member. He was the world's premier motorcycle mechanic, and was instrumental in 17 world championships. Nobby passed away 12/16/2017.
William Robinson
*
In memory of Founding Chairman of RIH, Inc. and Chairman of the Riding Into History event several times, he named "Riding Into History". A lifelong motorcyclist, Bill and his wife Valerie rode through nearly 60 countries on 6 continents. He is deeply missed.  William passed away 11/26/2022.
* Past Grand Marshal
** Advisory Board President