Riding into History™ – Who Are We?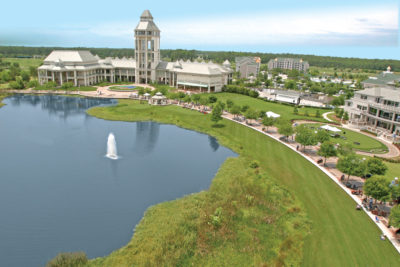 Riding into History™ (RIH) is a world class Vintage Motorcycle Concours d'Elegance. Since its inception, Riding Into History has been held at the World Golf Village near St. Augustine, Florida. It has received widespread coverage and articles have been written about it all over the world. It was also nationally featured on the Speed Channel.  This competition attracts over 300 antique and vintage motorcycles each year.  Collectors from all over America bring their motorcycles to the show, and they are displayed around the lake which forms the centerpiece of the World Golf Village.  There are numerous exhibitors at the Concours, as well as representatives from several motorcycle clubs.  RIH is a 501(c)3 organization that has contributed $450,000 to charities. Our choice of charity is The K9s for Warriors. RIH was able to contribute 40K to K9s for Warriors after the 2016 event. There is no paid staff, and all duties are performed by volunteers.
Riding into History 2017
Jennifer Samioglou, Chairman
Jennifer Samioglou continues as Chairman of Riding Into History after a very successful 2016. A member of the Jacksonville Beaches Chrome Divas, she has been involved with Riding Into History since 2007, and acted as Chairman of the event for the first time in 2016. Her daily ride is a 2015 HD Street Glide. Her goal this year is to continue the event's established momentum. K9s for Warriors will be the beneficiary of the event.